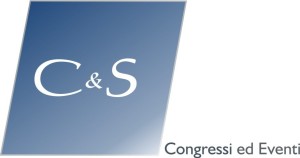 The C&S Congressi S.r.l., founded in 2003, aims to ensure quality services with high added value. It is a company operating in the field of communication and organization of events, conferences, congress, medical and scientific incentives, corporate meetings, counselling and organization of events such as exhibitions, fairs and shows. The C&S Congressi srl operates throughout the national territory and in many European countries.
The C&S Congressi S.r.l. is certified with the Quality Management System UNI EN ISO 9001:2008 issued by the Company CIQS partners IQNet since 2005. The Quality Management System has been implemented by C&S Congressi in order to ensure a greater orientation of all the functions to the end result and a greater attention to internal and external customers.
In addition, C&S works as an independent support for businesses, associations, government agencies providing strategic assistance to growing companies management, public relations and marketing, but also in the general organization. Our goal, our strength is the image that we project.
The Company employs qualified personnel, able to identify the needs of each customer. In fact, each event is followed by a Project Leader whose job is to treat every single detail in order to maximize the customer's objective: the success of the event.
Do not just simply buy services, but look for strategic and reliable partner for the birth, growth and development of your ideas.
www.cscongressi.com
---
EUROMA 2014 CONFERENCE – MAIN AREAS
What are you looking for?
Read more about the Scientific Programme, Committees, Theme and Scope, Full Paper submission [...]
Outline programme, Conference venue, Registration and Fees. You can find here all about the conference planning [...]
Discover the wonders of Sicily and Palermo. Historical information and photogallery about monuments and locations [...]
Use this section to register at EurOMA 2014 Conference and to submit your Full Paper
---
---